Our Approach
Heart and Health is a facility which treats patients as family, providing both high quality care as well as courtesy and respect. Heart and Health practices early detection and prevention of disease, syndromes and abnormalities.
Heart and Health prides itself on teaching interns the rules and responsibilities of working in a medical office. Interns are also taught how to do private research in areas of interest. This website is an accumulation of the private research done throughout the summer.
My name is Jennifer LaBombard, and I attend Stony Brook University. I'm 21 years old, going into my senior year of college. I'm studying Health Science, and take most of my classes in Stony Brook Hospital. I'm preparing to apply to a Physician Assistant graduate program somewhere in New York, and eventually study pediatric medicine. I currently volunteer at the Stony Brook Children's Floor, and find nothing in my life as fulfilling as the hours I spend with these kids. I hope that someday I can change their lives in a much bigger way than I do now.
When I'm not working toward my career goals, I participate in many clubs I feel strongly about. I'm involved in the Autism Awareness club, the Pre-PA club, and the Alternative Spring Break Outreach club, where we plan spring break mission trips to underprivileged countries and help out in any way we can.
This summer, I furthered my medical knowledge by starting an internship at Heart and Health Medical. The experience has given me valuable experience with direct patient care. I learned how to perform EKGs and take vitals, but more importantly, I gained confidence in my skills discussing symptoms and ailments with patients. At Heart and Health, I'm taking my first steps in my plan to become a Physician Assistant, so that one day, I can help out in a much bigger way and hopefully make an impact on lives and in medicine.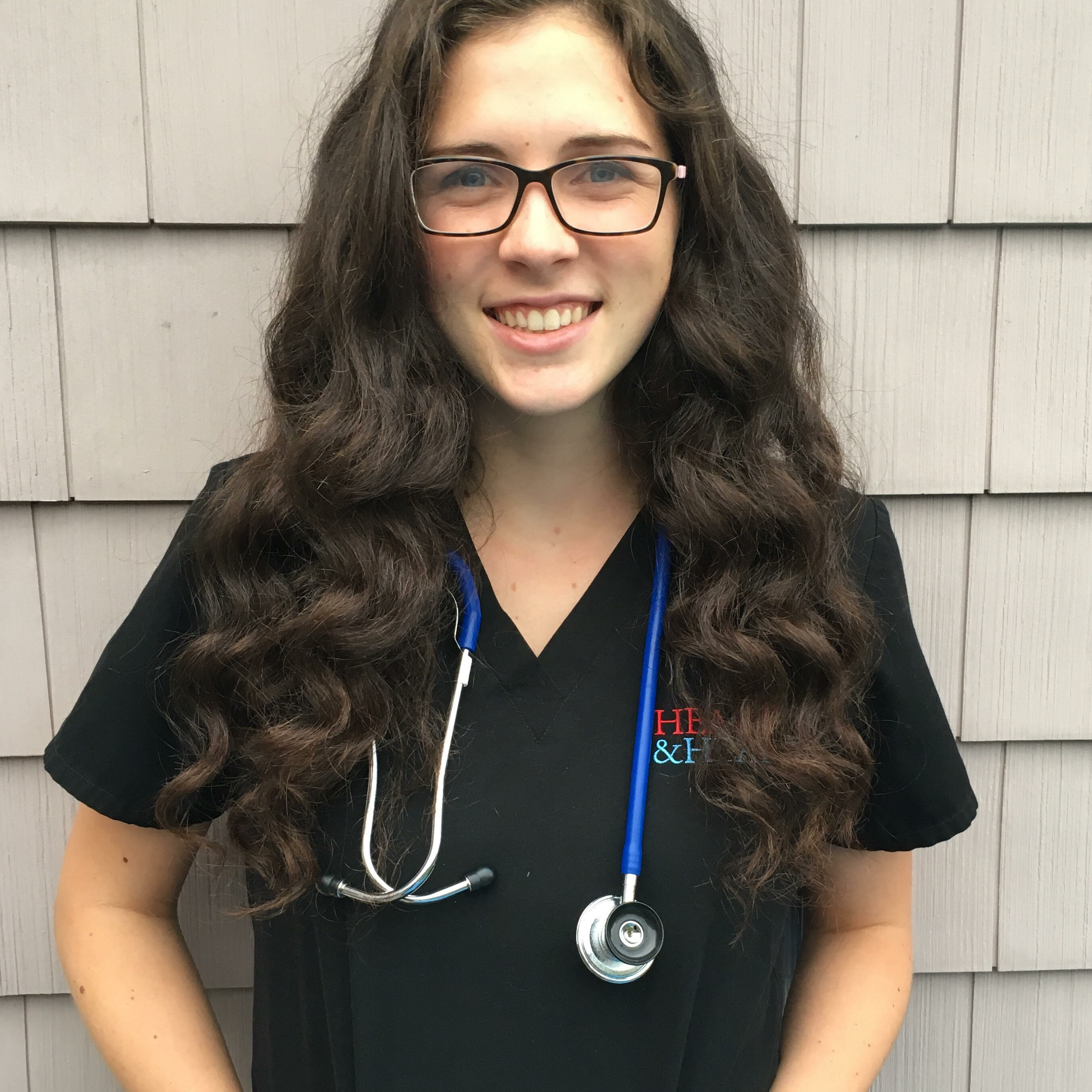 Jennifer LaBombard